Caroline Weir
Forward Caroline Weir joined City from Liverpool in June 2018.
Scotland's 2016 and 2020 Player of the Year Award had
netted six goals over the course of the 2017/18 season, catching the eye of Nick Cushing.
She made the move to Manchester in a bid to challenge for trophies and make a Champions League return.
Weir, who moved through the ranks at Arsenal, Bristol City and Liverpool describes herself as an attacking midfielder who is eager to create. The Scot likes to be amongst the goals and has made a name for herself as a scorer of sensational goals, especially in Manchester Derbies!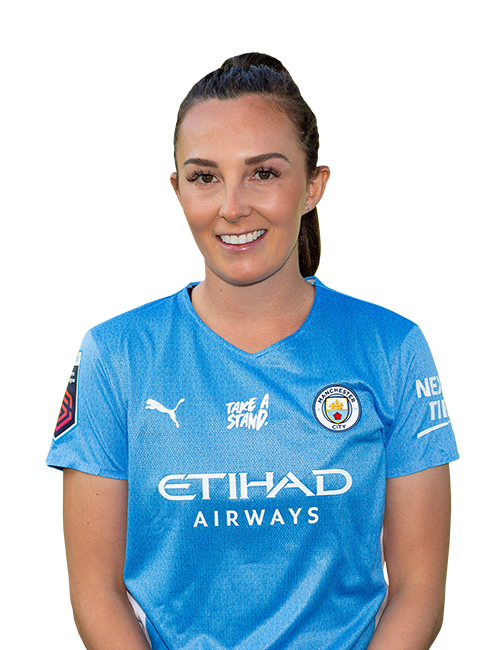 19